30 plaintiffs who have filed a vaginal mesh lawsuit against C.R. Bard, are asking the U.S. Judicial Panel on Multidistrict Litigation (JPML), to include these cases as part of the consolidated federal Bard Avaulta litigation.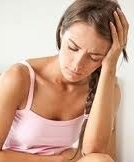 In October 2010, the JPML ordered that all federal Bard Avaulta pelvic mesh lawsuits be consolidated before U.S. District Judge Goodwin in the Southern District of West Virginia as part of an MDL, or multidistrict litigation for coordinated pretrial proceedings.
This MDL included cases filed by women who received three different types of Bard surgical mesh used for repair of pelvic organ prolapse (POP) or female stress urinary incontinence (SUI): the Bard Avaulta Biosynthetic, Bard Avaulta Plus and Bard Avaulta Solo mesh. These products were sold by C.R. Bard and manufactured by either Bard or subsidiaries of Covidien plc.
These complaints were filed by women who received other Bard pelvic repair products, such as Pelvicol, PelviLace, PelviSoft, Pelvitex, Uretex or Align mesh. All of these products were also sold by C.R. Bard and manufactured by either Bard or Covidien subsidiaries.
All of the pelvic repair mesh lawsuits involve similar allegations that the defendants designed and sold defective and dangerous products without providing appropriate warnings or instructions. All of the Bard pelvic mesh products, which are also known as transvaginal mesh, are used to support the bladder and/or uterus organs. The mesh is often used as a sling or support to prevent the organs from prolapsing into the vagina or rectum.
The Bard pelvic slings have been associated with reports of serious and debilitating complications, including erosion of the mesh into the vagina or rectum, infection, movement of the mesh, pelvic pain and injury to nearby organs.
In recent months, a growing number of pelvic mesh lawsuits have been filed against Bard, Covidien and manufacturers of other similar products. Public awareness about the risk of transvaginal mesh problems increased after the FDA issued a warning this summer. The FDA also held an advisory panel meeting earlier this month to determine whether a pelvic mesh recall should be issued.
In July 2011, the FDA issued a statement directed at consumers and the medical community indicating that they have been unable to find any evidence that Bard pelvic mesh or other transvaginal mesh products used for repair of pelvic organ prolapse provide any benefit over other available means of treatment.
Plaintiffs argue that all of the Bard pelvic repair products should be included in the same multidistrict litigation (MDL), as they will involve common questions of fact relating to Bard's and/or Covidien subsidiaries' research, development, design, testing, manufacturing, selling, marketing and labeling of these products.
According to the motion, attorneys for the various defendants involved in the cases have indicated they support the expansion of the Bard Avaulta litigation to include all Bard pelvic mesh lawsuits.
Consolidation of complex product liability lawsuits into an MDL help reduce duplicative discovery for all parties, eliminate inconsistent pretrial rulings and avoid potentially conflicting deadlines in different courts.
The 29 Bard mesh lawsuits that are not currently included in the MDL are now pending before at least 12 different judges in 3 different federal district courts.
Shezad Malik is an Internal Medicine and Cardiology specialist, a Texas Medical Doctor (retired) and Defective Medical Device and Dangerous Drug Attorney. Dr. Shezad Malik Law Firm has offices based in Fort Worth and Dallas and represents people who have suffered catastrophic and serious personal injuries including wrongful death, caused by the negligence or recklessness of others.