A New Jersey State court will begin the first bellwether trial for NuvaRing lawsuits in February of 2013. These bellwether trials will reach a jury, out of hundreds of cases brought by women who allege the birth control ring increases the risk of blood clot (venous thromboembolism) injuries.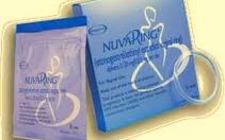 A group of nine cases are being prepared for trial dates in New Jersey state court, where the NuvaRing litigation has been consolidated for "mass tort" treatment before Judge Brian Martinotti in Bergen County.
NuvaRing plaintiffs allege to have suffered serious injuries, including deep vein thrombosis (DVT), pulmonary embolism, heart attacks and strokes, because of the ring. They also accuse Merck & Co. and its Organon Pharmaceuticals subsidiary of failing to properly research the device or adequately warn about the risk of blood clots from NuvaRing.
FDA Warning
NuvaRing has been on the market since 2002. Last October, a study funded by the U.S. Food & Drug Administration (FDA) found that NuvaRing raised the risk of blood clots, including deep vein thrombosis (DVT) and pulmonary embolism (PE), by 56% when compared to older birth control pills. The FDA study noted that combined hormonal contraceptives, including the etonogestrel/ethinyl estradiol vaginal ring, "potentially result in higher sustained exposure to estrogen and hence, increased thromboembolic risk."
Nuvaring Federal Lawsuits
About 800 complaints have been filed in the federal court system, where they are consolidated for pretrial proceedings as part of an MDL, or multidistrict litigation, in the U.S. District Court for the Eastern District of Missouri.
No firm trial dates have been set in the federal NuvaRing MDL, it is possible that the first cases could be presented to a federal jury by late 2012 or early 2013. The federal court has asked the parties to submit proposed plans for alternative dispute resolution including mediation, before any trials, which would be designed to assist the parties in negotiating potential NuvaRing settlements.
These early trial dates, known as bellwether trials, are often scheduled in mass tort litigation to help the parties get a sense of how juries are likely to respond to certain evidence, arguments and testimony that will be repeated throughout many other cases.
Shezad Malik is an Internal Medicine and Cardiology specialist, a licensed Texas Medical Doctor and Defective Medical Device and Dangerous Drug Attorney. Dr Shezad Malik Law Firm has offices based in Fort Worth and Dallas and represents people who have suffered catastrophic and serious personal injuries including wrongful death, caused by the negligence or recklessness of others.