Texas Car Accidents – A Big Problem for a Big State. If you're a resident of the Lone Star state, chances are you've done some serious driving–whether it be up north in the Dallas Fort Worth Metroplex or further south near Austin and Houston. One thing all Texans can agree on is just how much driving is necessary for life in Texas, but the more time we spend on the road, the higher the probability becomes of ending up in a serious car accident or car wreck.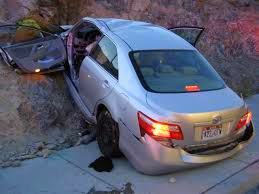 Would you be surprised to know that Texas is the state with the most fatal car accidents? In 2020 alone, the state saw 3,542 fatal car accident collisions.  And the number of car fatalities on Texas roads is increasing–the state saw a 7.54% increase in vehicle traffic fatalities from 2019.  Although the average number of total non-fatal car crashes and automobile collisions has been decreasing, it's still unnerving to know that every time you hit the road in Texas, you may be at risk of getting in a serious car accident–one that may potentially end your life. Knowing this, it's important that you're familiar with your legal options if you should ever find yourself in this difficult situation.
The Worst-Case Scenario
Every day since November 2000, there has been at least one fatal traffic accident in Texas. That's twenty-two years or 8,030 days of traffic fatalities. When looking at the cause behind these fatalities, one driver factor sticks out–driving under the influence (DUI). DUIs accounted for 846 of the 3,542 fatal crashes of 2020, an incidence that makes Texas cities some of the worst in the nation for DUI-related traffic accidents. The most upsetting thing about the nature of these accidents is that they are completely preventable; those who insist on driving while inebriated demonstrate extreme negligence, and in Texas, that behavior rarely if ever goes unpunished.
DUIs and DWIs have slightly different meanings: A DUI refers to driving under the influence, while a DWI means driving while intoxicated or impaired. With a DUI, the charge could mean that the driver was driving under the influence of alcohol or drugs.
Car Accident tragic death
Case in point, a fatal hit-and-run crash, happened on January 21, 2022, on Interstate 10 near Hankamer. An initial investigation suggests that a 2012 Chevrolet SUV was parked on the outside of the eastbound lanes.
While stopped, the SUV was struck by a 2017 Kenworth truck tractor semi-trailer. The driver of the truck tractor was not injured.
Investigators believe the driver of the SUV was outside of the vehicle following the initial crash when they were struck by an unidentified vehicle, according to a Texas DPS release.
Investigators believe the driver of the unknown vehicle did not stop at the scene.
The driver of the SUV, Georgiana Thomas, 50, of Port Arthur, was pronounced dead at the scene. The three passengers of the SUV were taken to Hermann Memorial Hospital for treatment. The passengers included an 8-year-old, a 7-year-old, and a 4-year-old.
In another recent case, Euless Police announced that Detective Alejandro "Alex" Cervantes had been killed in a car wreck in Lake Worth after being hit by an intoxicated driver.
At about 1:33 p.m. on November 27, Lake Worth Police and Fire personnel were dispatched to the 4200 block of Boat Club Road on a motor vehicle crash call.
While Lake Worth officers were en route, callers reported that one of the drivers was attempting to flee by foot. Neighbors and bystanders managed to apprehend him until police arrived and took him into custody.
The man was identified as 26-year-old Dylan Molina of Lake Worth. He reportedly had a strong smell of alcohol on his breath and was charged with one count of intoxication manslaughter and three counts of intoxication assault.
When the Lake Worth Fire Department arrived, they discovered that four people were trapped in the second vehicle. One passenger, later identified as Cervantes, was pronounced deceased at the scene.
An adult woman was transported to an area hospital with life-threatening injuries in critical condition, and two children were taken to an area children's hospital with serious injuries.
Cervantes had served in the Euless Police Department for nearly seven years and was a member of the Police Department Honor Guard Team. He had previously served eight years in the El Paso Police Department.
Losing your life as a result of someone else's reckless driving is clearly the worst-case scenario in a traffic accident, but outcomes such as injury, property damage, or emotional trauma and distress are also incredibly costly to resolve.
The Legal Aspect
Car accidents in Texas are processed under the civil court system for which the statute of limitations is two years to file from the date of the accident. Additionally, there's a statute that governs when you're required to report the details of the accident to law enforcement–this occurs in the case of deaths, injuries, and when the vehicle cannot be safely driven from the scene. Finally, the rule of "modified comparative fault" dictates that the claimant may only be eligible for financial compensation if their fault in the accident is less than that of the other involved party.
In accidents involving DUIs, one would think that it should be relatively easy to prove that the inebriated driver is entirely at fault, but this isn't always the case. For example, if you got into a wreck and the other driver was driving under the influence but you were found to be speeding or distracted (by your cell phone, music, eating, et cetera), then the defense could argue that you're at least partially at fault–say, 20%–for the accident. In this example, this fault entitles you to only 80% financial compensation.
An attorney may be able to help you settle for more compensation depending on the damage sustained. If you ever find yourself needing legal assistance after getting in a serious car accident, give the Dr. Shezad Malik Law Offices a call at 214-390-3189 and we'll get you started on your road to peace of mind and fair compensation.
Shezad Malik is an Internal Medicine and Cardiology specialist, a Texas Medical Doctor (retired) and Defective Medical Device and Dangerous Drug Attorney. Dr. Shezad Malik Law Firm has offices based in Fort Worth and Dallas and represents people who have suffered catastrophic and serious personal injuries including wrongful death, caused by the negligence or recklessness of others.