As the metal on metal hip debacle continues to be played out nationwide, with thousands of affected patients,  for those folks who have been implanted with either a Stryker Rejuvenate or ABG II artificial hip metal  implant there may be a ray of hope.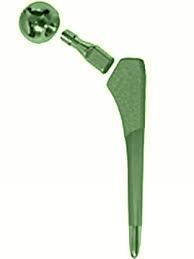 What is Stryker Rejuvenate Hip?
The Stryker Rejuvenate is a modular metal based hip replacement, and was recalled from the market in July 2012, after the company disclosed that it is subject to fretting, corroding and finally failing shortly after it is implanted.
Stryker is exposed to more than 4,000 product liability lawsuits in state and federal courts involving allegations that patients experienced problems with Stryker Rejuvenate or ABG II hip replacement systems.
The Stryker Rejuvenate has two components that fit inside of each other to allow the surgeon to adjust the length of the femoral component based on the patient's size. This design has been associated to an increased risk of metallosis that occurs from the release of metal debris as the chromium-cobalt neck grinds against the titanium femoral stem.
Usually metal hip implants consist of one component of the metal head and stem. According to experts, approximately 20,000 patients received the metal hip implants. Unfortunately, according to experts it is expected that the Stryker Rejuvenate side effects are going to cause patients to suffer catastrophic failure of their hip replacements the longer the device remains.
Catastrophic hip failure and the need for early replacement is not a question of if but a question of when.
Stryker Lawsuit Allegations
The lawsuits in the state and federal court litigation have similar claims, alleging that the Stryker Rejuvenate hip implant was defectively designed and unreasonably dangerous, causing patients to develop early hip failure, pseudotumors in the hip joint, pain and suffering and metallosis side effects that resulted in the need for risky revision surgery.
Federal Multidistrict Litigation
Almost 2,000 cases are pending in the federal court system, and consolidated as part of an MDL, or multidistrict litigation. Here the Stryker Rejuvenate lawsuits are centralized before U.S. District Judge Donovan Frank in the District of Minnesota to reduce discovery, avoid conflicting pretrial rulings and to serve the convenience of the parties.
New Jersey State Multidistrict Litigation
Consolidated pretrial proceedings have been established in New Jersey state court, since is the corporate state for the hip manufacturer, Howmedica Osteonics. The New Jersey litigation has been centralized before Superior Court Judge Brian R. Martinotti in Bergen County as part of a Multi-County Litigation (MCL). Here also almost 2,000 cases are pending.
Stryker Rejuvenate Mediation Settlements
In both New Jersey and the federal court system, some cases are being prepared for early trial dates, known as "bellwether" cases. If a Stryker Rejuvenate hip settlement is not reached to resolve the litigation, these trials are expected to begin in June and July 2015.
Court-ordered mediation programs are in progress to settle small groups of cases. According to the New Jersey state court overseeing the litigation, settlement has been reached in 20 cases out of the 21 that have gone through the mediation program. Court-ordered mediation continues in New Jersey state court, to settle Stryker Rejuvenate hip lawsuits and avoid the need for thousands of trials to be scheduled nationwide.
Judge Frank has a similar mediation program in place to informally settle Stryker Rejuvenate lawsuits through mediation. Likewise if the litigation is not resolved then a series of bellwether trials are also expected to begin in the MDL in June 2015.