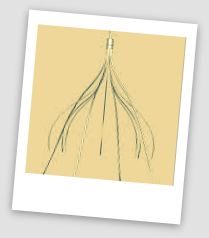 Cook Medical 27 IVC Filter Lawsuits
Currently, Cook Medical faced at least 27 different IVC filter lawsuits pending in 11 different districts. Plaintiffs have requested that the litigation be transferred to the U.S. District Court for the Southern District of Indiana as part of the MDL.
Cook Medical opposed the transfer, claiming that because the lawsuits involve different device failures with various Cook vena cava filter products, consolidating the cases as part of one MDL was not appropriate. The judges took Cook Medical to task for stating that that these were frivolous lawsuits and had no merit.
According to the manufacturer, informal coordination between the districts could achieve the same goals as an MDL. Still, Cook Medical indicated that it consents to the selection of the Southern District of Indiana as the most appropriate district.
What is Cook IVC Filter?
Blood clots can develop in the legs from various medical conditions, and are known as deep vein thrombosis or DVT. The problem with DVT is that the blood clot can break off from the leg and travel through the heart into the lungs and cause damage, known as a pulmonary embolism. In severe cases death can occur and that's why DVT and Pulmonary Embolism are considered a serious disease that warrants treatment with oral and intravenous anticoagulants or blood thinners.
In some instances, anticoagulant therapy cannot be used because of bleeding disorders or if not effective and IVC filters, known as inferior vena cava filters, are then used. The inferior vena cava is the main vein that transports deoxygenated blood back to the heart from the lower extremities. The filters are spider-like devices that are implanted into the vena cava to block or trap blood clots that may break off and travel to the lungs.
What are Cook IVC Filter Side Effects?
Plaintiffs have alleged that Cook Celect and Gunther Tulip IVC filters are defectively designed and can cause personal injury. They point to a study was published in the medical journal Cardiovascular Interventional Radiology in April 2012, that found that 100% of Cook Celect and Gunther Tulip IVC filters perforated patients' venal cava wall within 71 days of being implanted. Furthermore, the study found that 40% of the filters became tilted and out of position.
All of the complaints allege that plaintiffs suffered various vascular and internal organ injuries from Cook IVC filters, including perforation of the vena cava, aorta, bowels, liver, filter tilt or issues where the filters fractured or broke, allowing small pieces to travel to the heart or lungs.
FDA 2010 Warning
In August 2010, the FDA issued a warning about the risk of IVC filter perforation and injury, highlighting that the agency had received hundreds of adverse event reports where filters broke free and traveled to other areas of the body causing injury.
JAMA Study: High Risk and Low Benefit of IVC Filters
According to a study published in the medical journal JAMA Internal Medicine in March 2013, experts questioned the effectiveness of IVC filters, pointing out that less than 10% of filters evaluated in the study were successfully removed from patients and 8% of recipients of IVC filters suffered a pulmonary embolism despite the device's implementation.
FDA 2014 Removal Warning
In May 2014, the FDA recommended that doctors to remove IVC filters within about one to two months after the risk of a pulmonary embolism has passed, highlighting that many doctors were not adequately warned about the importance of retrieving the devices.
Bard Recovery, G2 IVC Filters Under Fire
Similar allegations have been brought against C.R. Bard recently involving problems with their Bard Recovery IVC Filter and Bard G2 IVC Filters. According to  the complaints, Bard knew for years that their IVC filters were prone to fracture, which can cause severe complications, including death, but failed to warn doctors and patients.
Many lawsuits have been filed in various federal jurisdictions nationwide, including Texas. According to sources, the number of cases waiting in the wings may eventually exceed 1,000. No MDL has been proposed for the Bard IVC Filter litigation and the company has been quietly settling these severe injury cases around the country.